Exterior Protection with APC Auto Spa
Author Josh Mackey / Published: February 25, 2019
The best thing about daily driving your project car is the ability to enjoy it all the time – but the worst is the wear and tear it can take when you live in an area like the Pacific Northwest. We explored our options for exterior protection when we ended up at APC Auto Spa in Woodinville, WA for some much-needed love.
The TurboProject3 was vinyl wrapped for a good three years, which kept the stock OEM paint in extremely good condition. After we removed the wrap and had some additional paint work done, we needed to find a GREAT solution to for paint protection. We knew that wrapping the entire car in a clear bra film was ridiculous, so we enlisted the help of the local professionals at APC to assist us.
Advanced Protective Coatings (APC) Auto Spa sits just outside Seattle, on the Eastside of the county on edge of the mountains. The company operates in a 10,000 square foot facility that specializes in hand washing, detailing, clear bra and Ceramic Pro protection services. Owned, operated and managed by professionals who happen to be car enthusiasts – we knew were came to the right spot.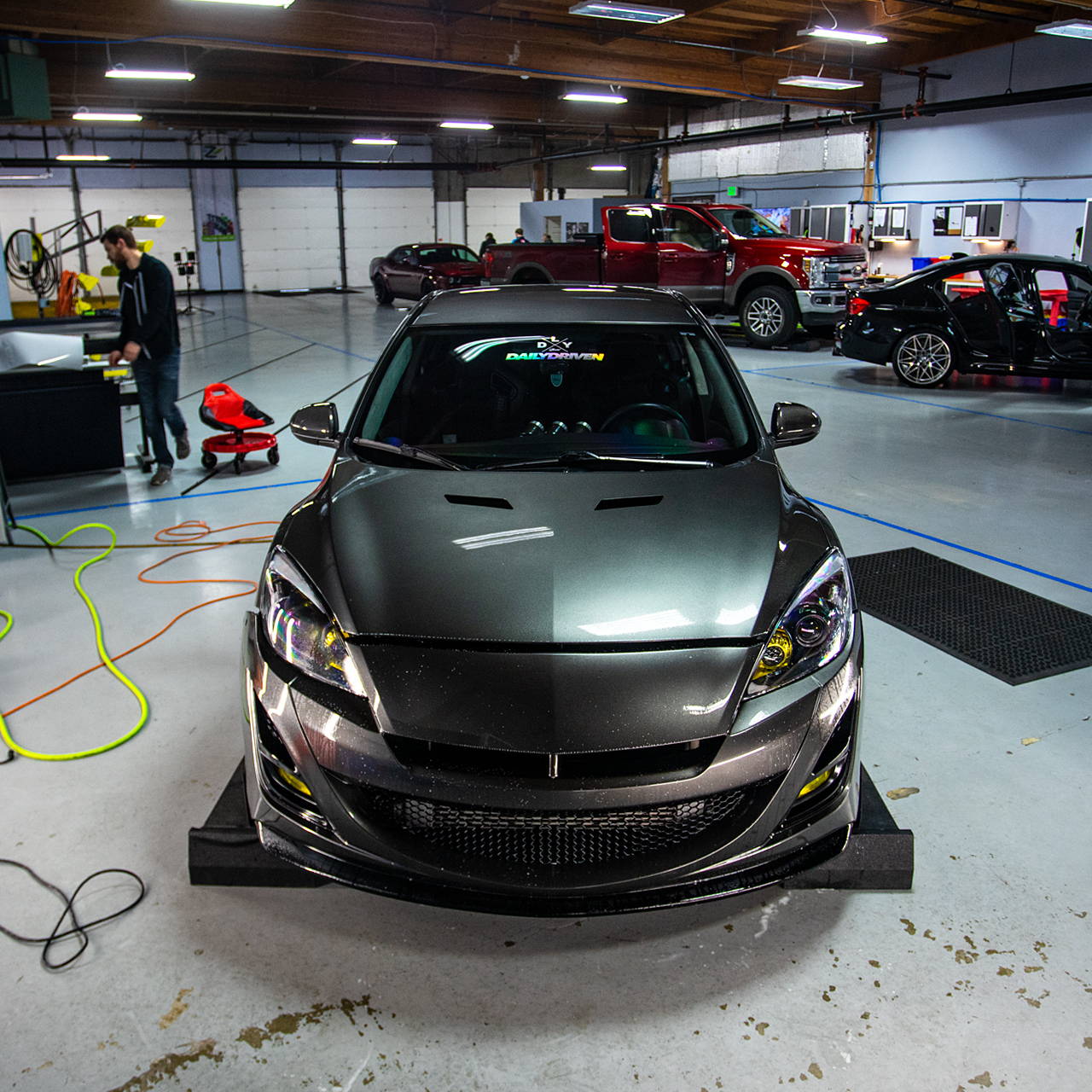 Protection that gives us peace of mind.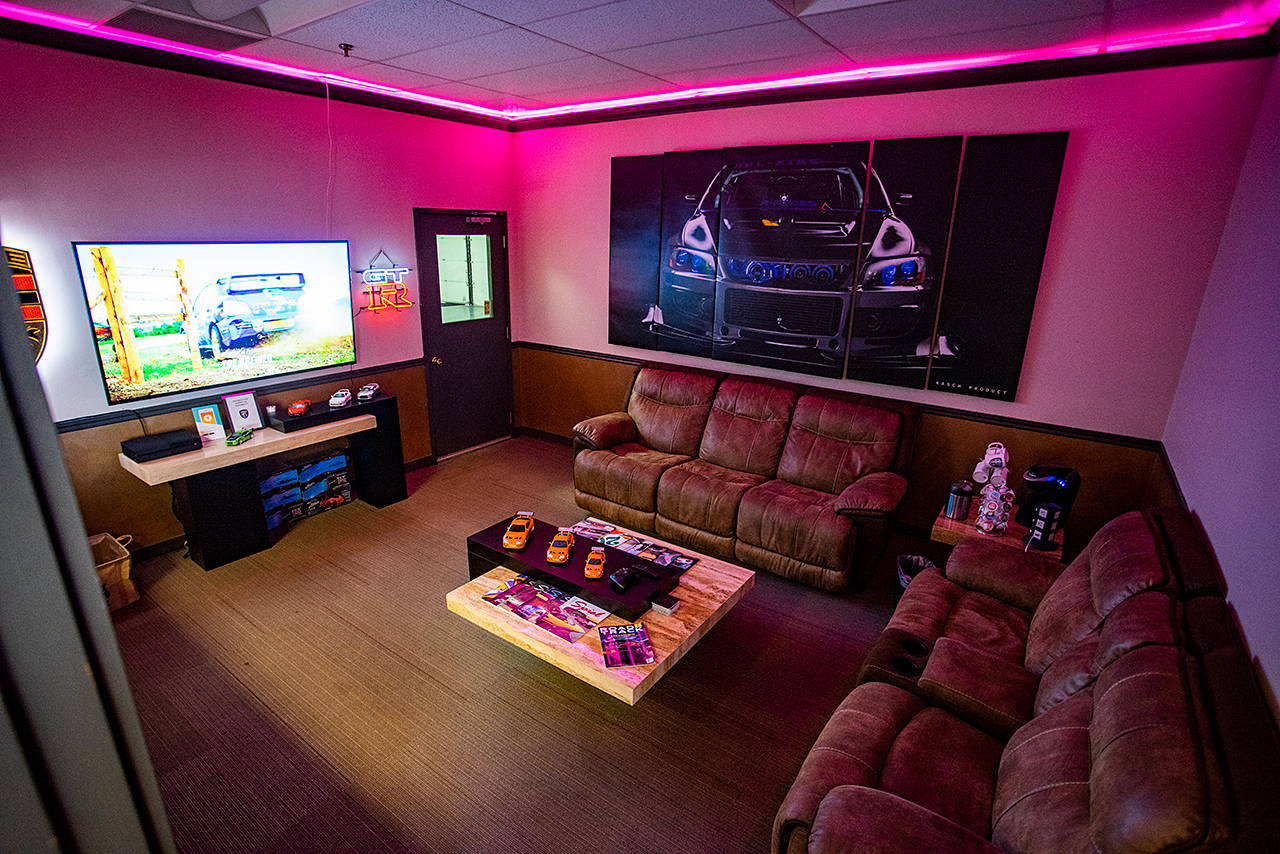 The Mazda service included a deep clean wash, paint correction, STEK Dynoshield installation and Ceramic Pro Silver package. It's complete combination of protection and hassle-free exterior maintenance to keep our car looking fresh longer, and also easier to clean. This is a 2 to 3-day process based on the size and complexity of the vehicle, which is why they sent us home with a loaner car (yes, an auto spa has a loaner car!).
For normal services, the facility hosts an extremely comfortable lounge with Wi-Fi and TV to kick back and relax or work.
Why STEK vs other laminates on the market? As said by Shop Manager & STEK installer Vaughn Bannister, "It's simply the best product on the market, I like it because it's the closest material that matches OEM paints natural orange peel, you will never notice it and has amazing self-healing properties". Clear bra, as it's commonly referred to, has gotten a bad rap as older product tends to fail or color over time. Vaughn and his team have been using STEK for several years and guarantee the product and work. Protection of the front bumper and headlights are important to us, mostly because paint is not cheap to fix, our bumper is no longer in production, and the headlights are 100% custom retrofit build.
You might have heard of the latest trend in vehicle protection, which is ceramic coating. Ceramic Pro (a high-end ceramic product brand) is best explained as a nano-coating formula which allows better penetration to create an extremely smooth surface. You should protect your paint regardless if it's wax, ceramic or another product on the market – but when it comes to total coverage & protection – ceramic is the new way to go.
We opted for the Silver Ceramic Pro package, which covers the entire car in a layer of 9H ceramic that includes the body panels, wheels, windows and plastic trim pieces. The installation comes with a 5-year warranty, which means you won't have to polish or wax your car again for at least that amount of time.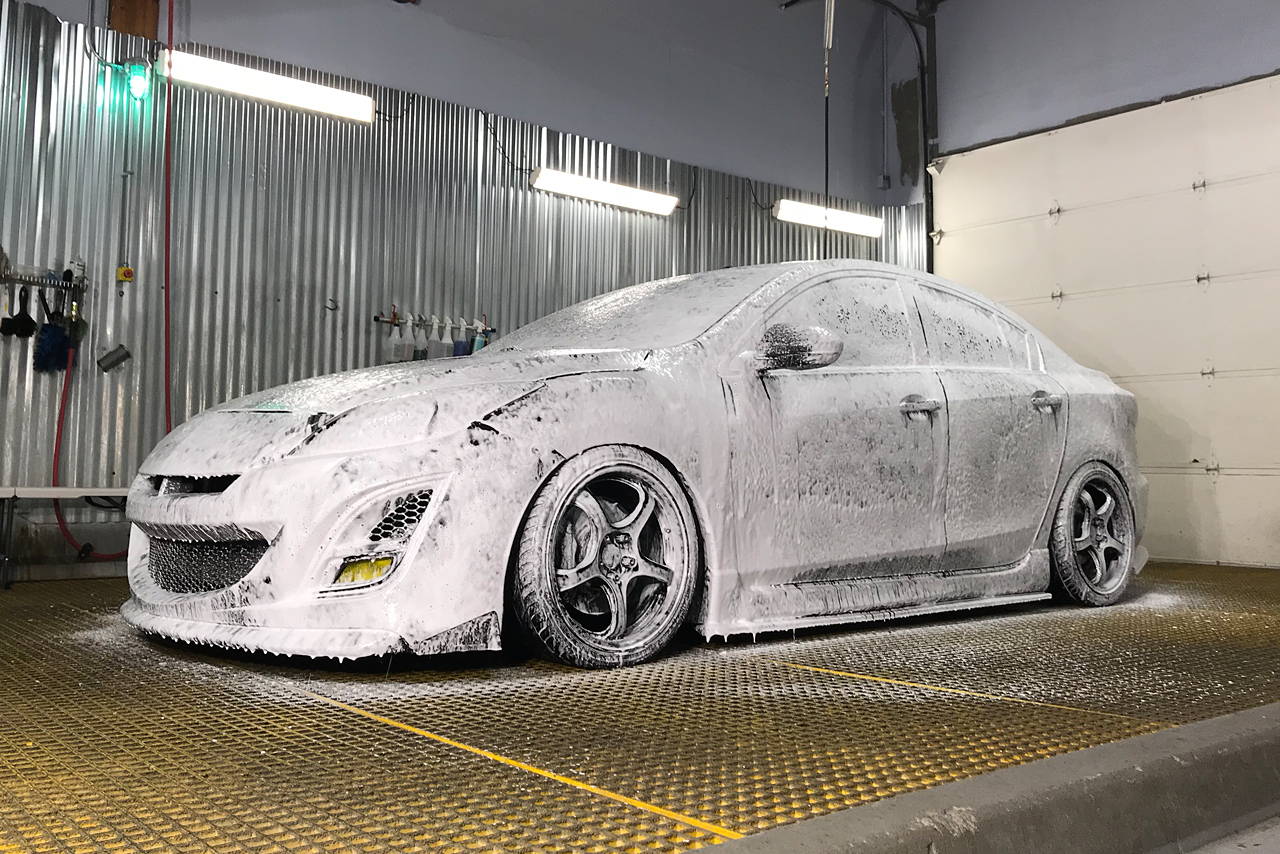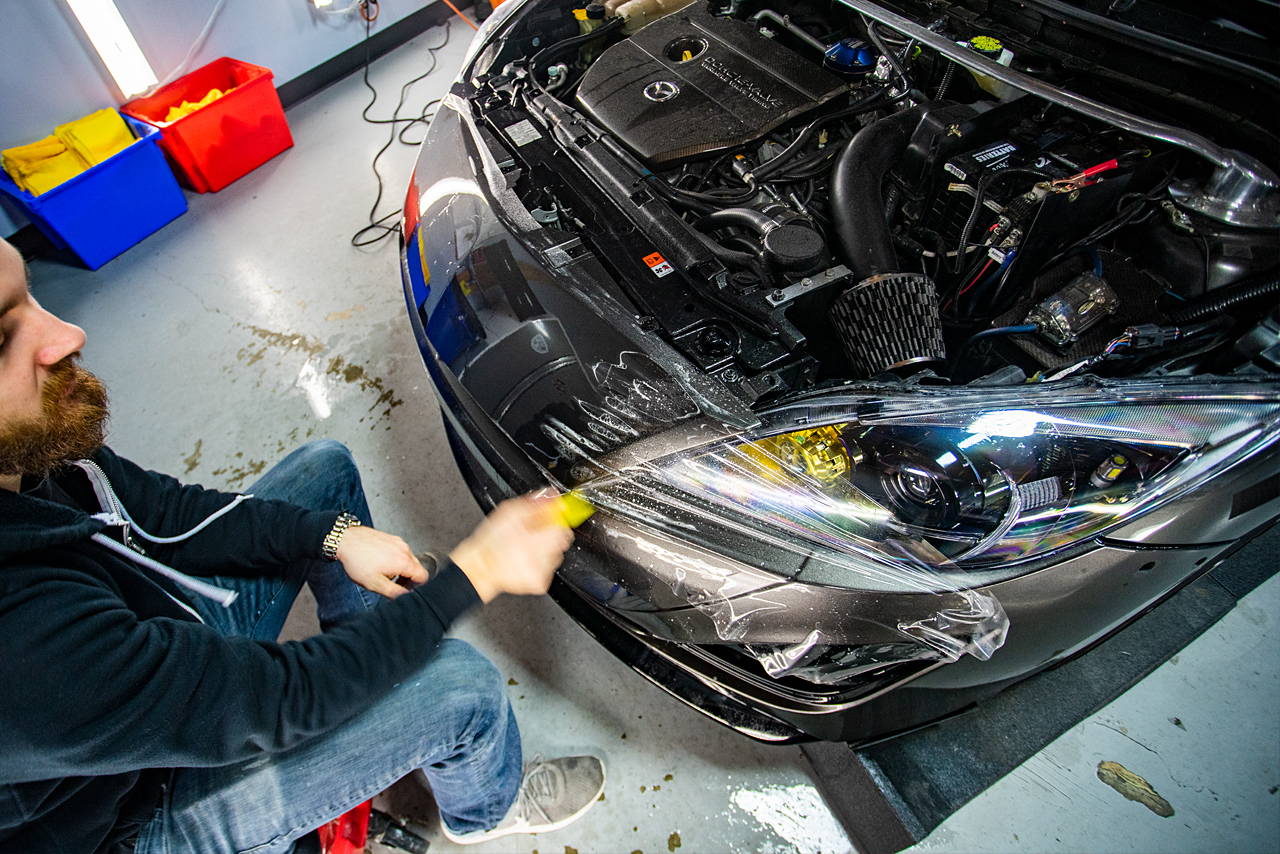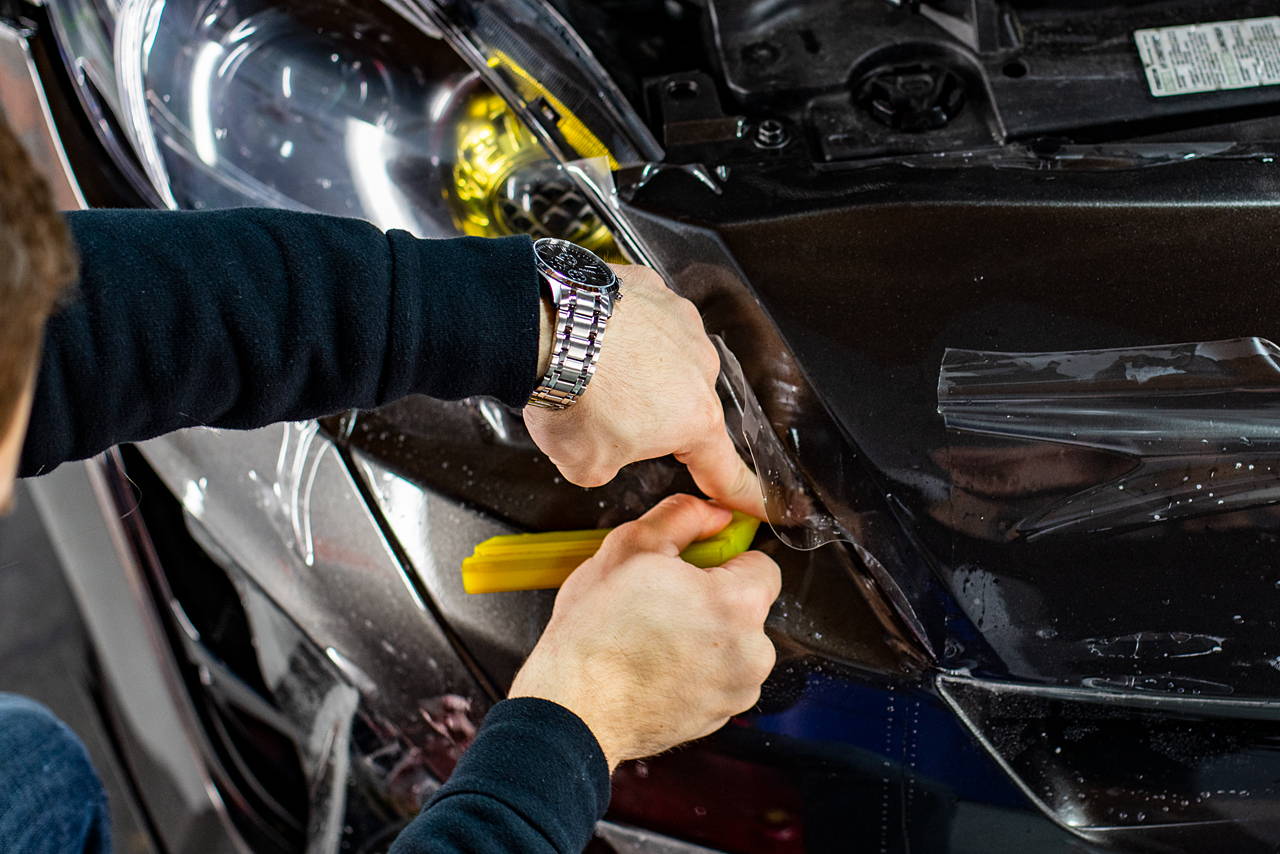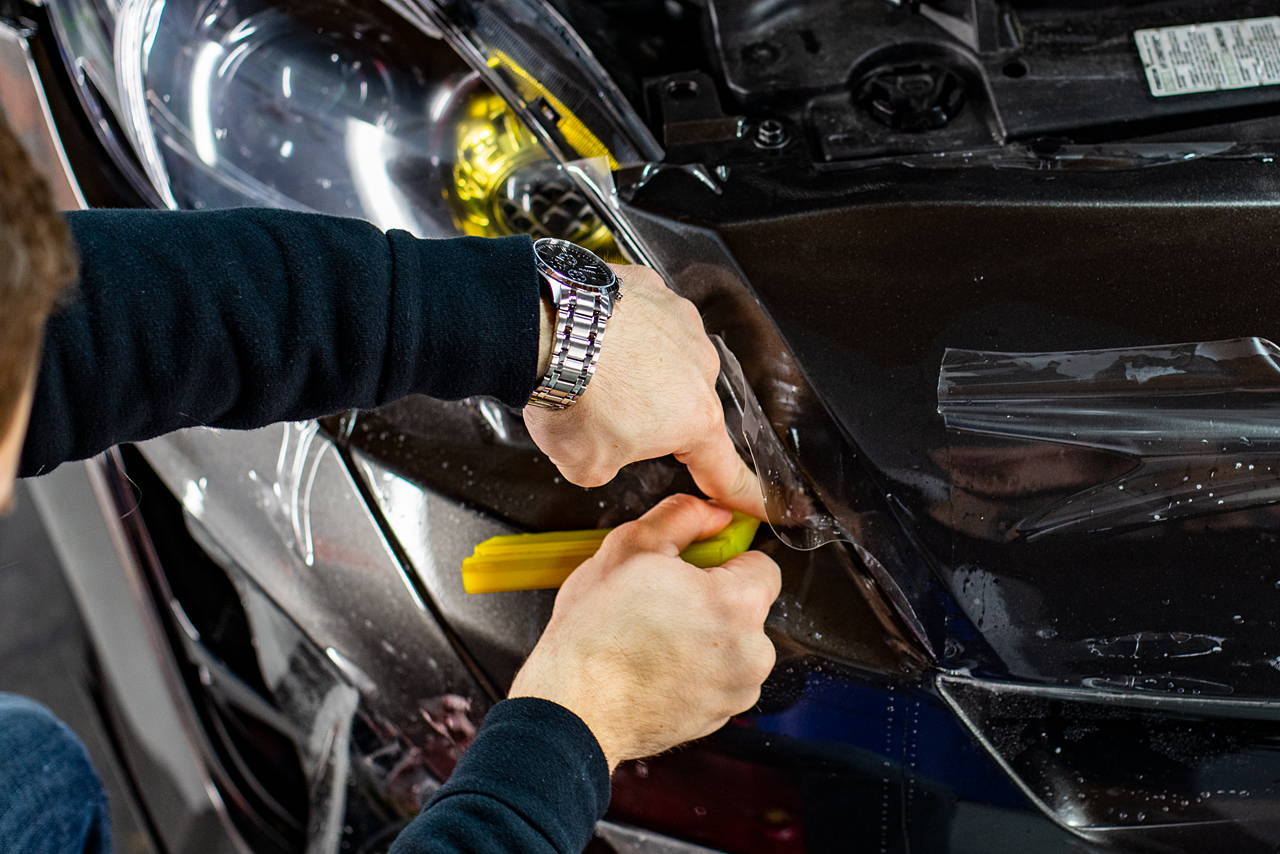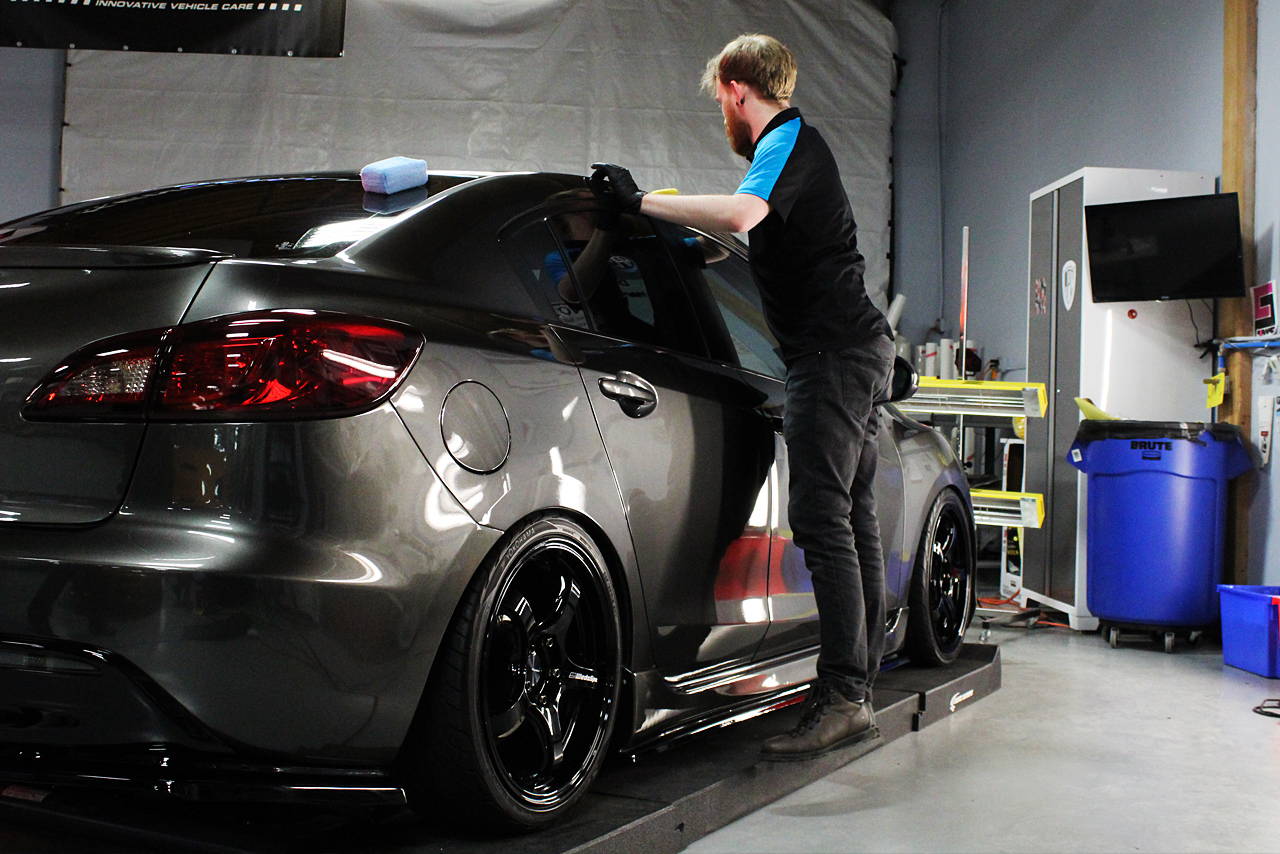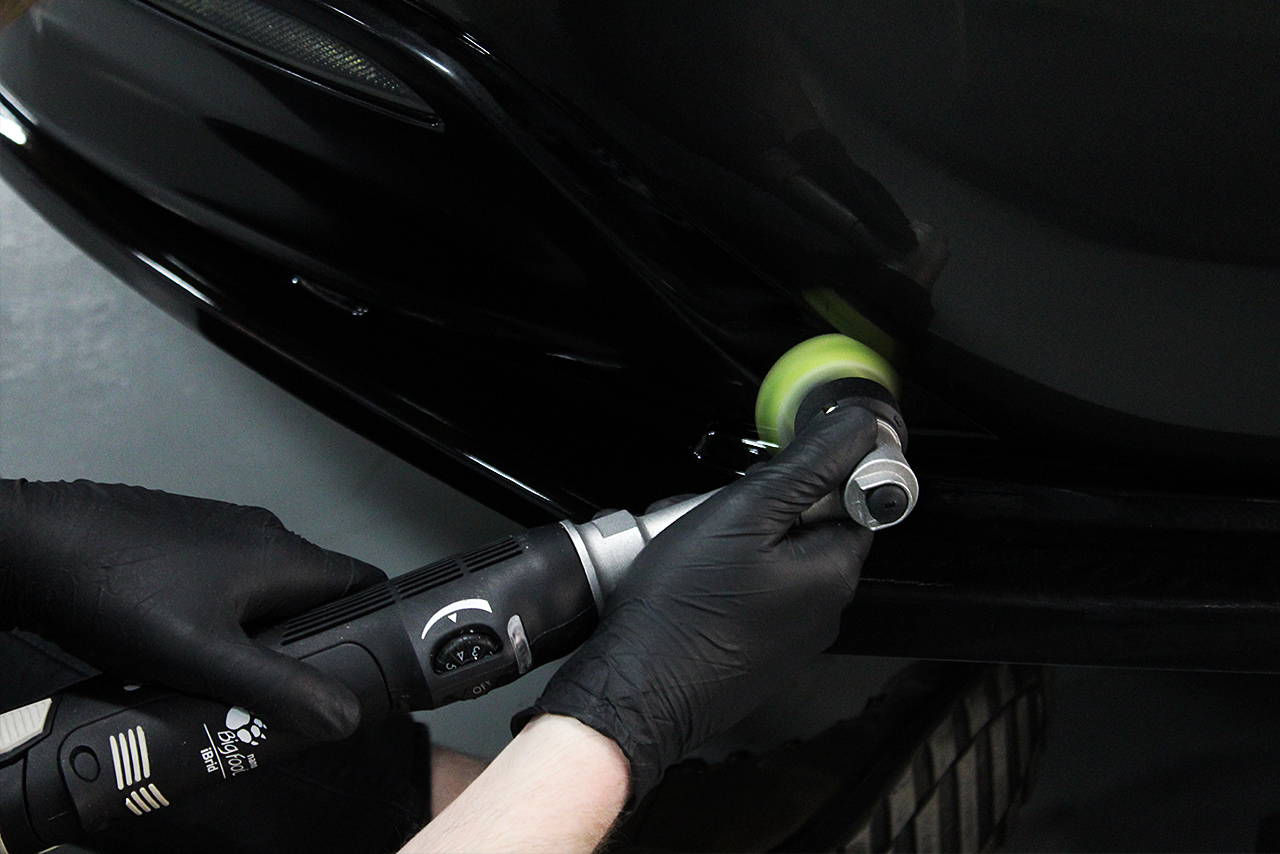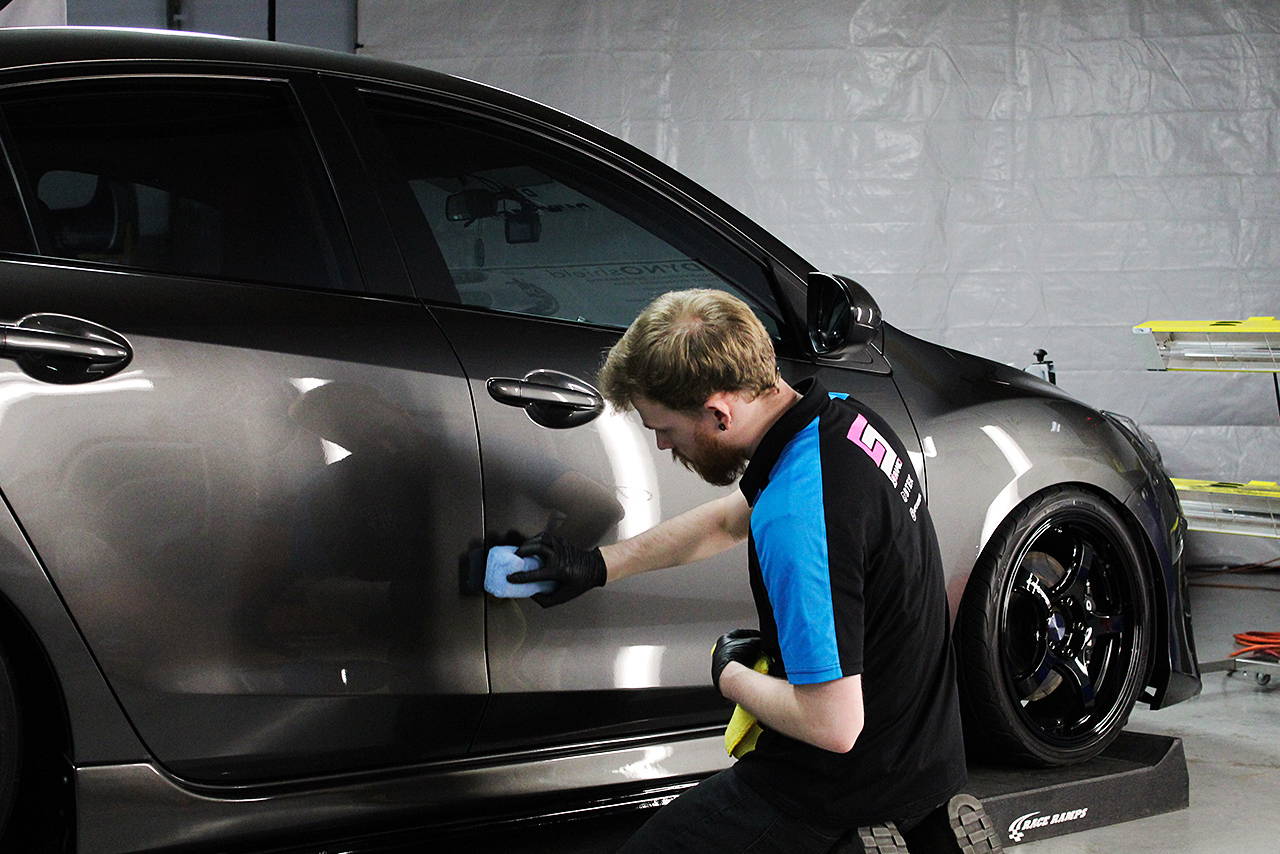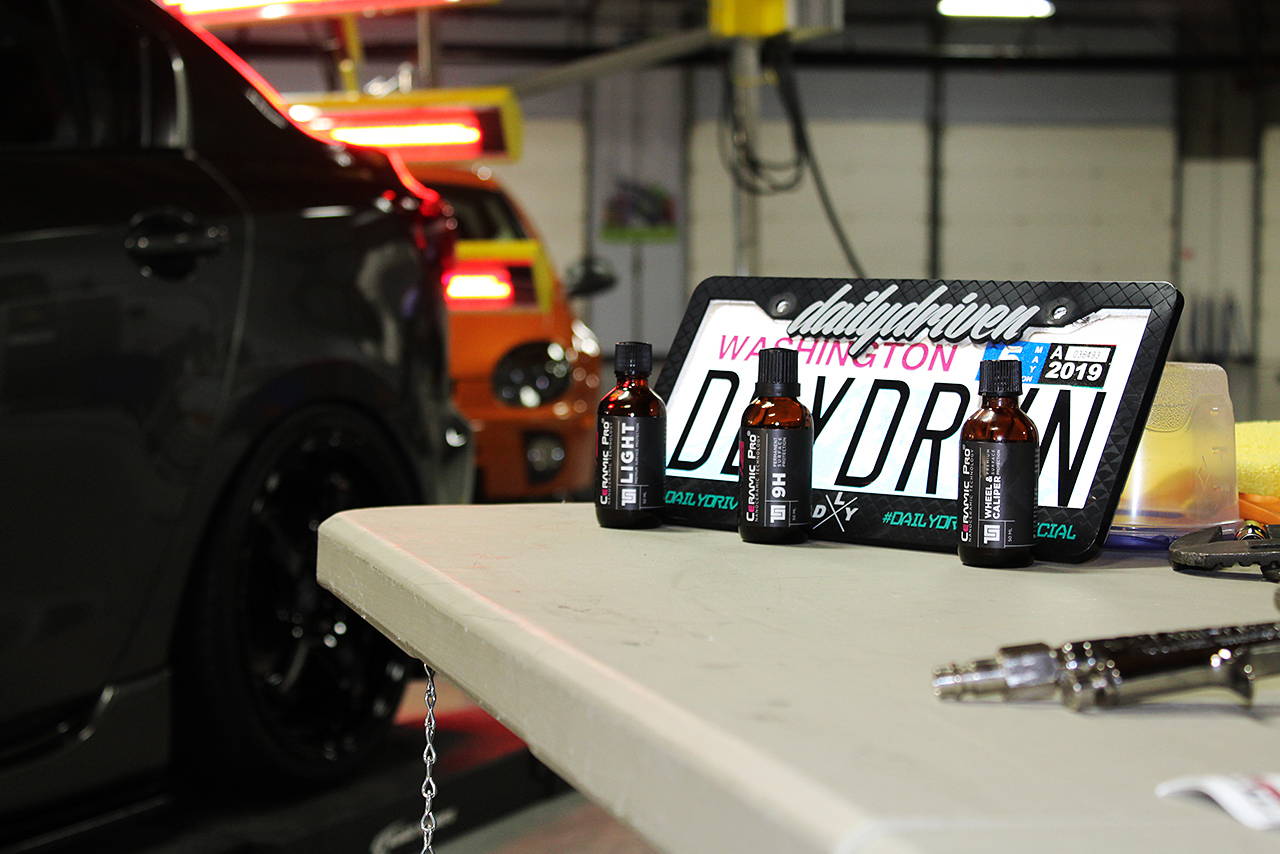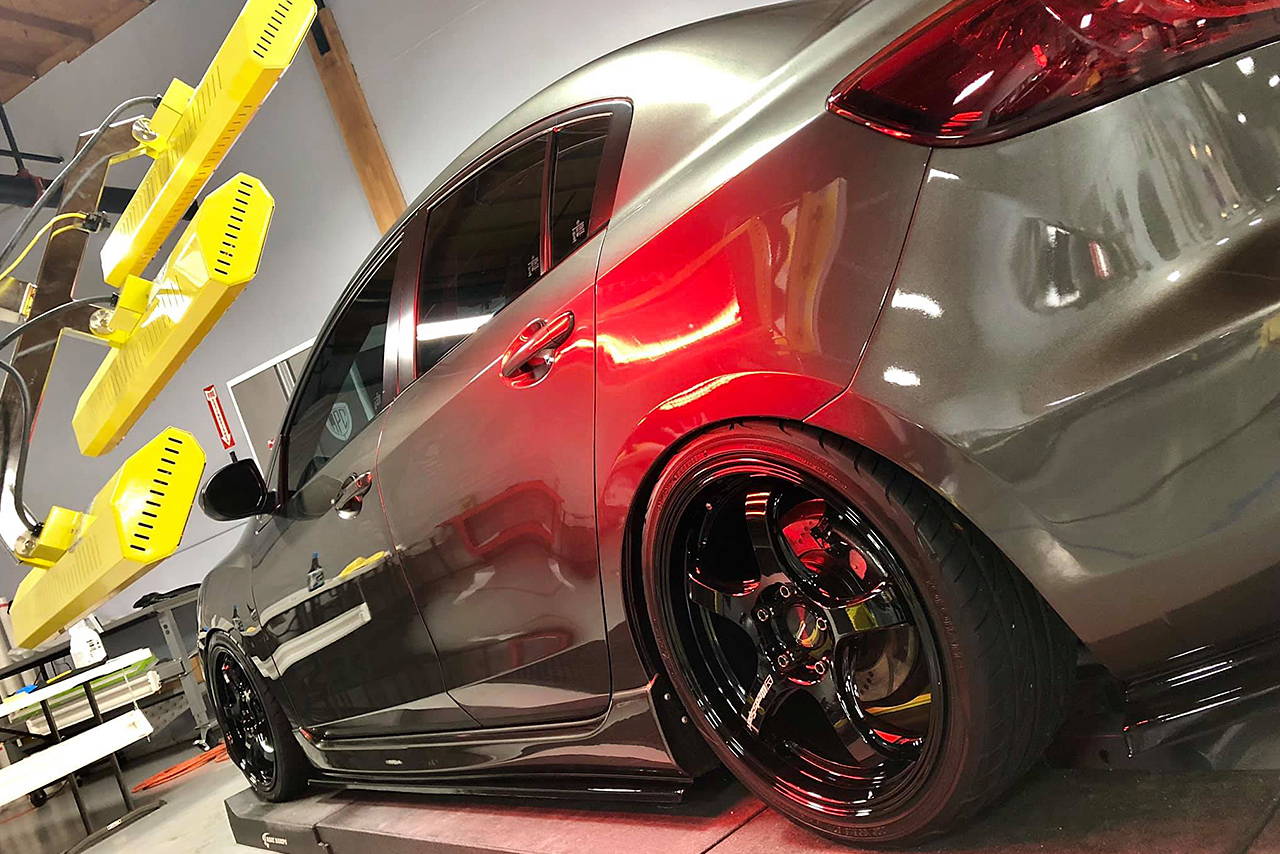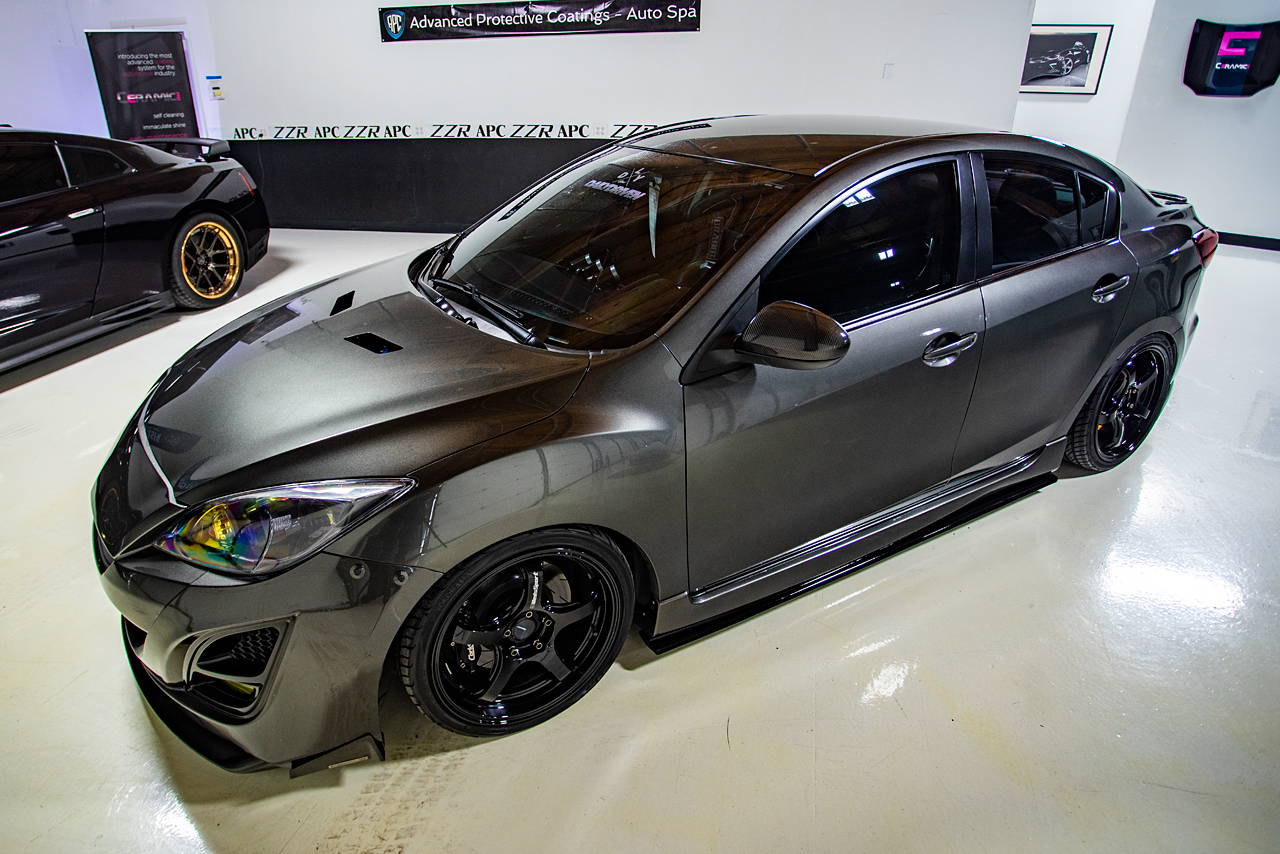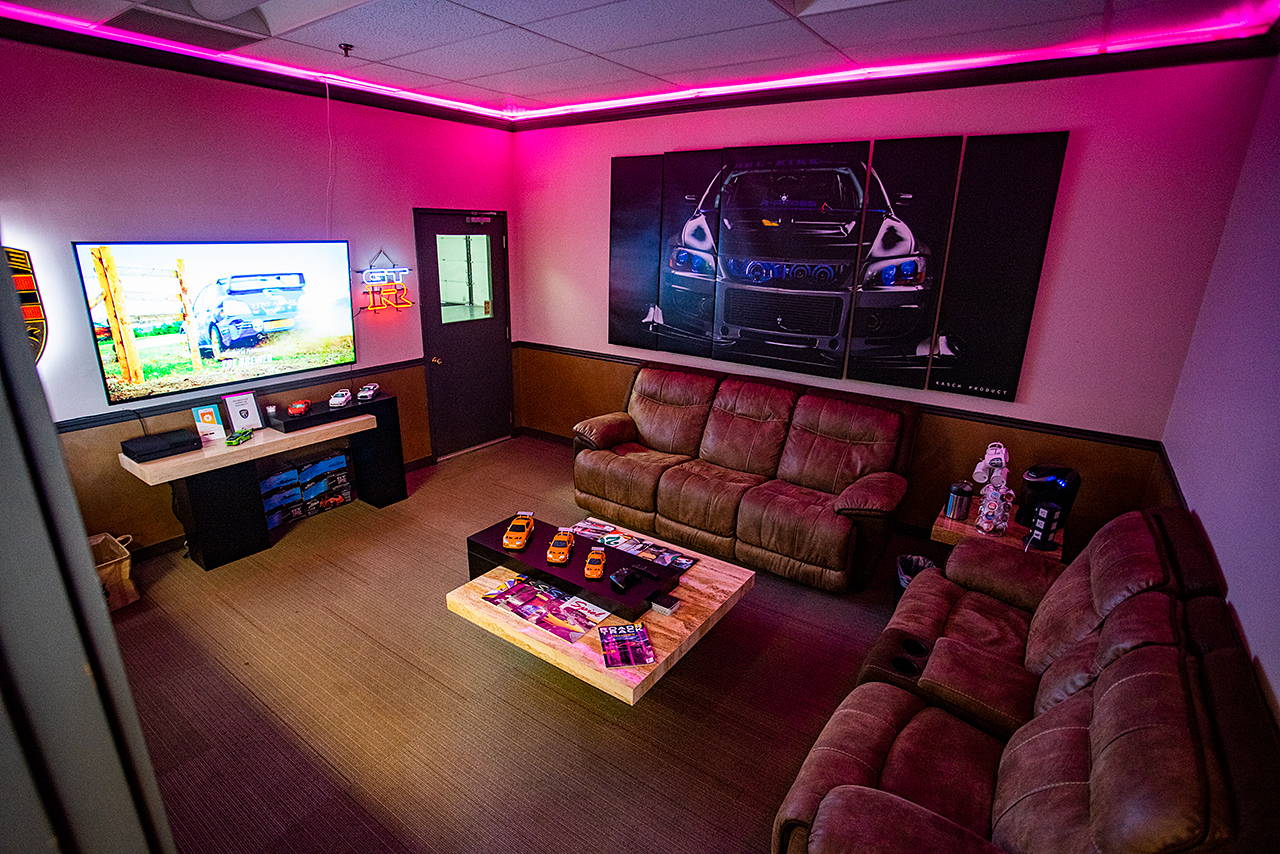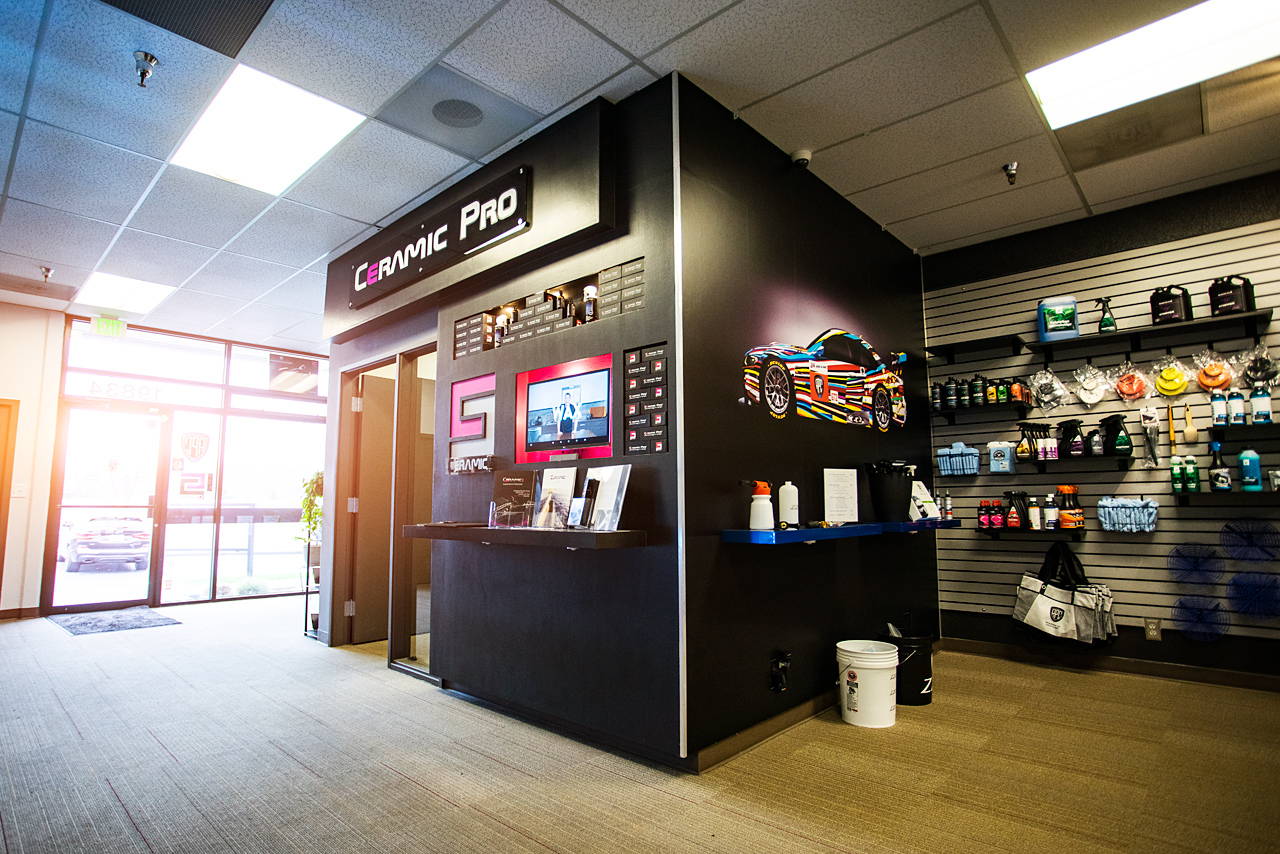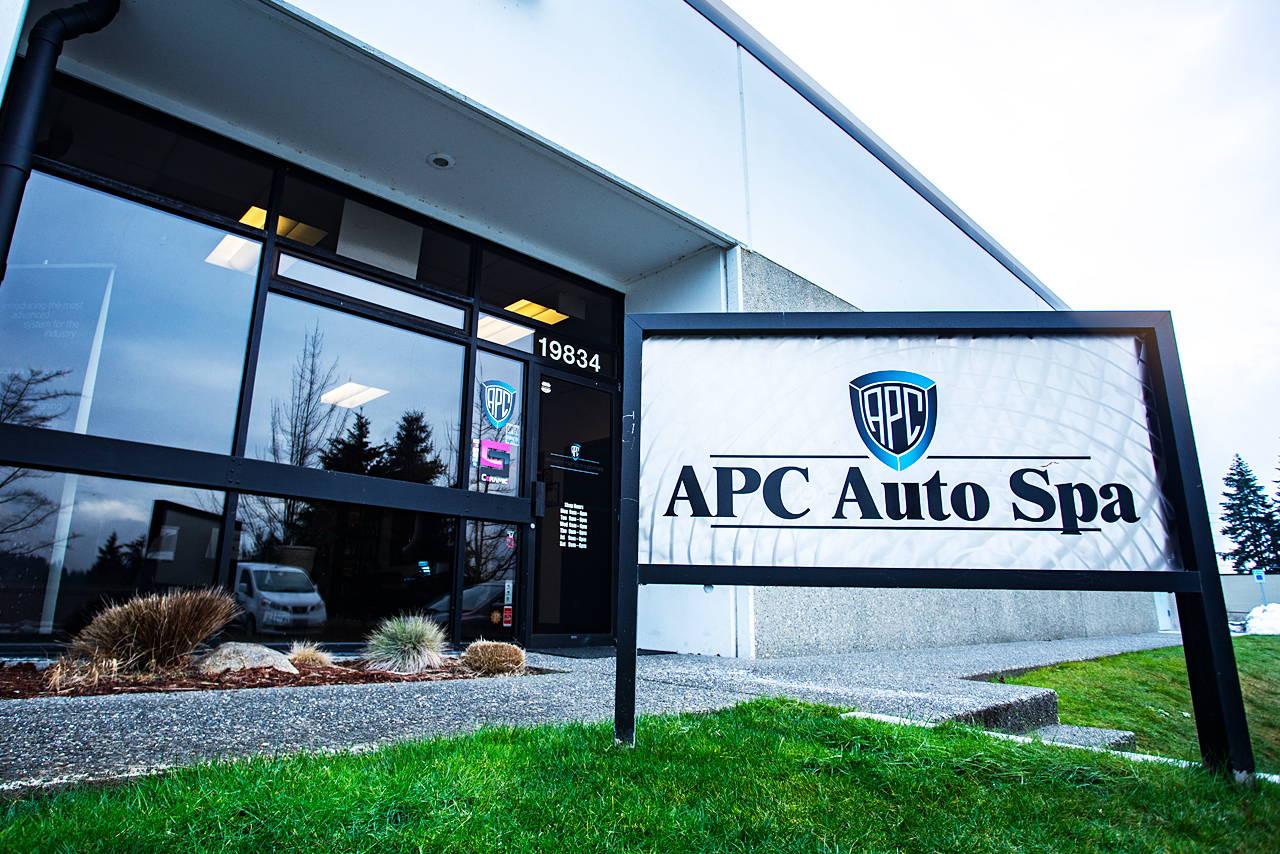 Don't take our word for it!
Call APC yourself or your local Ceramic Pro service center or come see our car in person at several events this year. Be sure to mention our name (DailyDriven!) to get 15% off your entire service and order. You'll find a list of services that APC covers below – be sure to call or email them to get up to date pricing and information or to schedule.

APC Auto Salon provides a full catalog of services and retail cleaning products from every day maintenance to hardcore cleaning. When you move up a level - you get all of the services provided in the previous level, IE: Ceramic Pro Sport comes with everything from Level 3. For a specific breakdown of all services included in each level, please visit https://www.apcautospa.com/
Services rendered for the Mazda3 include, Level 3 exterior detail, Ceramic Pro Silver Package and STEK front bumper installation.
Exterior
Level 1: APC Hand Wash - $75 - $125
Level 2: Hand Wash + Surface Decontamination / Protection $170 - $246
Level 3: Exterior Detail - $350 - $410
Level 4: Ceramic Pro Sport - $440 - $550
Level 5: Ceramic Pro Bronze - $960 - $1200
Level 6: Ceramic Pro Silver - $1440 - $1680
Level 7: Ceramic Pro Gold - $1670 - $2150
STEK Dynoshield: Starting at $450
Interior
Level 1: APC Interior Refresh - $50 - $100
Level 2: Standard Interior Detail - $150 - $260
Level 3: Full Interior Detail - $300 - $400
Level 4: Deep Cleaning - $150 / per hour
Level 5: Ceramic Pro Interior - $195 - $300